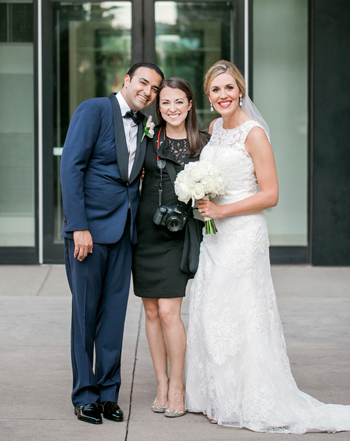 Hello!
My name is Aubrey Jones. I am a wife, professional photographer, proud Okie, and huge ice cream fanatic.
Based in Oklahoma City (and available for travel), I specialize in wedding and engagement photography. If you are a bride who desires fresh, elegant, timeless images, we would be a great fit! And if you happen to love sushi, a great pair of heels, and comfy oversized sweaters, we may just become best friends.
Here are a few random tidbits about me…
– In 2011, I married my best friend, Eric. Our wedding gave me a greater understanding of how my couples feel in front of the camera and what they truly expect from me as their photographer.
– I love pairing comfy clothes with glamorous and sparkly accessories.
– I have really curly hair, but I disguise it with my flat iron.
– Ask my husband and he might say that "stubborn" is actually my middle name.
– I'm most happy when I'm surrounded by the ones I love (or when I'm eating a very, very big bowl of ice cream).
Please don't hesitate to contact me about my services. You can also visit me on INSTAGRAM and FACEBOOK.
I can't wait to hear from you!
Aubrey
Office: (405) 237-8681
Email: aubreymariephotography@yahoo.com